The sacred and the simple
I got up early this morning. It's more a side-effect of the jet lag than an outgrowth of a work ethic. But by 5am, I was showered, dressed and feeling restless. We're staying at the Good Shepherd Guesthouse, just steps away from our Doi Saket 3 and Doi Saket 4 homes.
I did my best to not wake up Kori and the kids, and I wandered out to see if I could catch the sunset over the nearby lake. I got to the lake just in time, but I didn't really get any good shots — note to self: bring a tripod if shooting in the dark.
At about 6am, as the sun came up, I strolled past the gate of the Doi Saket 3 and 4 homes. One of my staff noticed me, waved and motioned me in. I arrived to find the older kids still a bit sleepy, but already hard at work. Chores start early in a family with 20 children. A couple of kids crouched on the floor of the DS4 kitchen, and I joined them, chopping cabbage and pork for the day's lunch. 20 shiny tiffin boxes sat glistening on the table, waiting for one child to add the fragrant rice cooking in the giant steamer burbling on the counter, for another to add the cabbage and for yet another one to top it off with the meat crackling in the propane-fueled wok in the corner.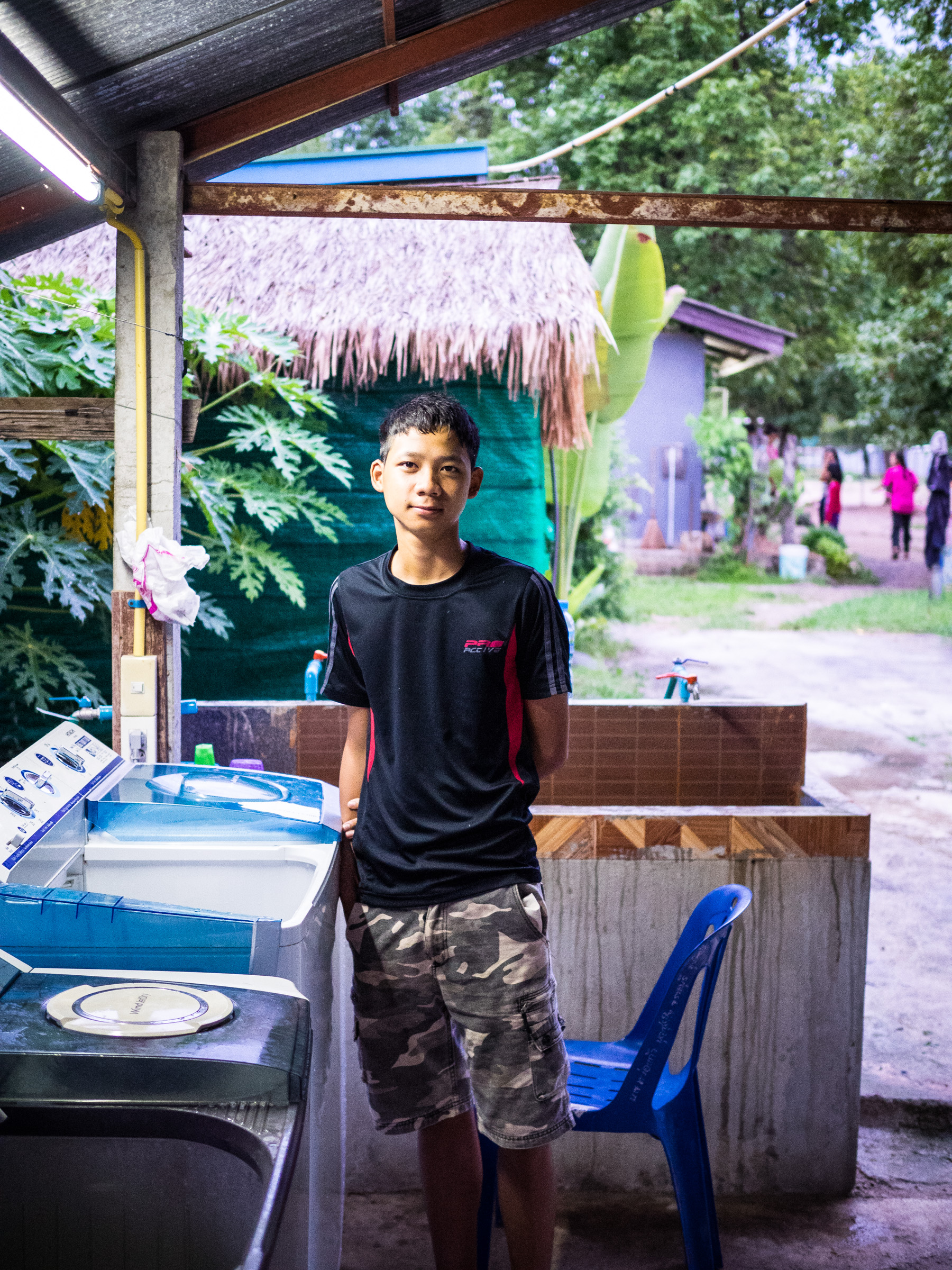 Outside, groups of kids swept the leaves that fell during last evening's torrential rain while aunties combed hair, weaving ebony plaits tight enough to last almost a whole day of elementary school. Mom washed breakfast dishes on the front steps while Dad prepared for morning devotions.
Little kids laughed, a few of the older ones argued playfully, a baby cried. Lovelorn cats complained to an audience of none, and neighborhood chickens squawked in agitation, distributing a nervous gazette of neighborhood hatchings and choppings. Dishes clanked, woks burbled and, animated by a gentle breeze, the branches sprinkled the metal roofs with the last of the overnight rain.
Nothing to see here. Just a couple of normal families getting ready for school. But in a world where chaos, fear, alienation and hate lay claim to the last, worst word, these simple chores take on for me a sacred significance, and embody a hope that may just save us all.